The WW2 Miniatures Collection. High quality 1/48 scale metal figures, a quick-to-learn Game System, full of tactical elements, realism, action… and fun!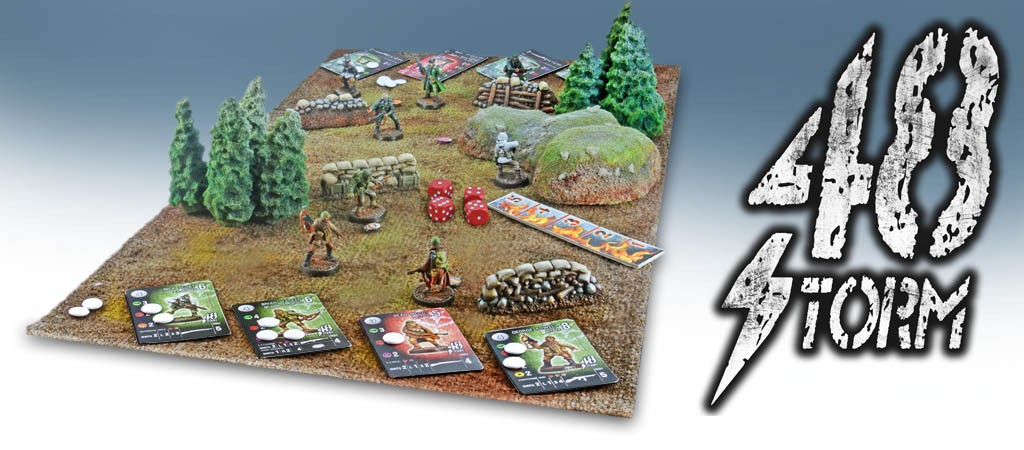 48Storm is fast to set and allows you to play involving games of about 1h in a small battlefield.
There are lot of squads ready to play and single characters to grow them and customize your combat tactics.
Choose your Army, prepare your soldiers and join the battle!


Inside each Battlebox you find everything you need to play with your squad: 3 characters to paint, their cards, the Battle Rules, tokens and markers, a ruler and 3 scenics to cut and glue.
Choose your Army: Germans, Russians, Americans, Italians, Partisans.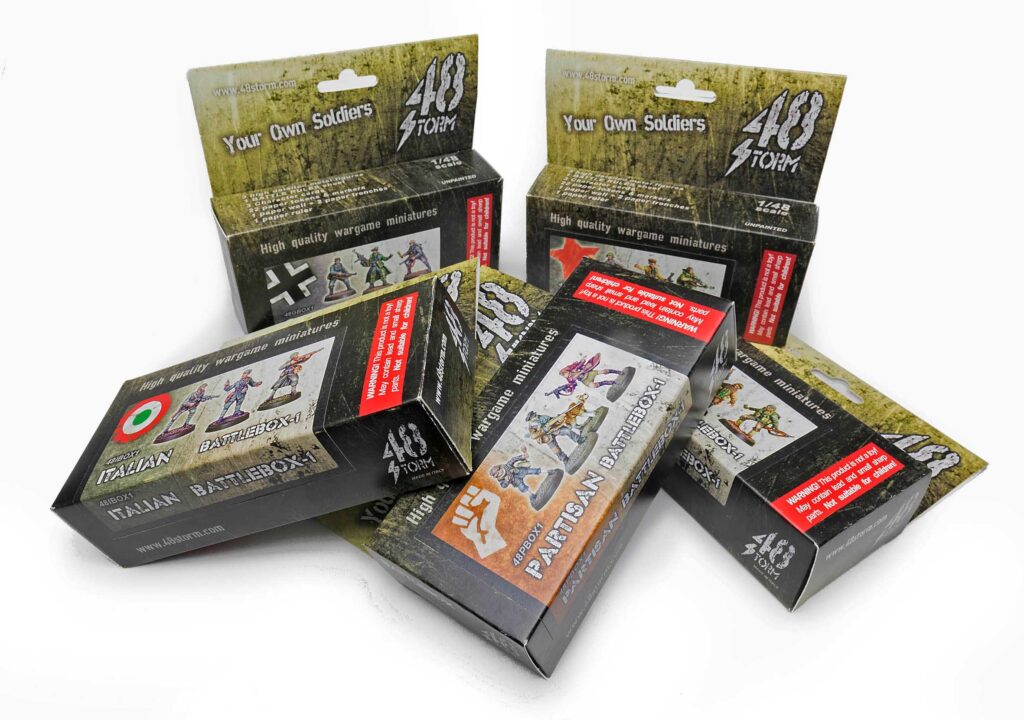 The Double Pack allows you to play with 2 squads (3 vs 3) ad contains what you can find in 2 Battleboxes.
Special price limited edition: 35 euros.
Choose your favourite Armies and start playing!



Each Army has got single character packs to improve your squads ad customize your combat tactics.